Slide 1 - Space Management Priorities
The squeeze for space at the shelf is ongoing. Manufacturers try to generate incremental sales through new item introductions and retailers focus on managing the space available to best meet shopper needs. Ideally, both parties should be aligned on meeting common goals and mutually uncovering opportunities for growth.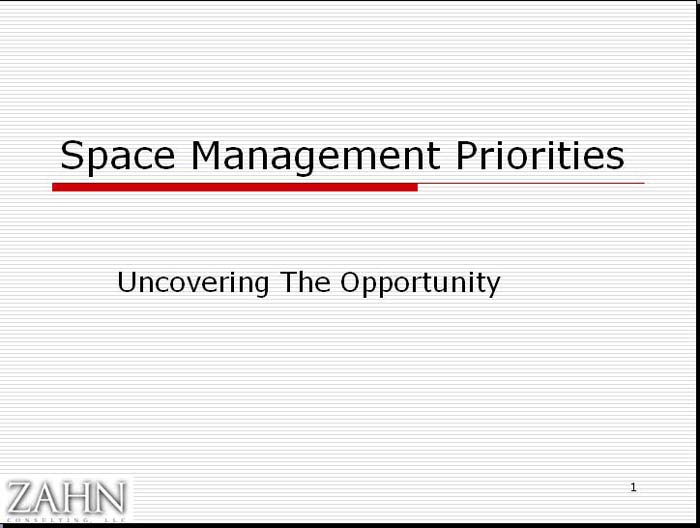 Slide 2 - Where We Are
The truth is that because they can't seem to find common ground, the industry players tend to conflict more than they cooperate and neither succeeds as completely as they would if they put the focus where it belongs - on collaborating to maximize the use of the space available to meet current and future shopper needs.
Slide 3 - The Crisis At Retail
However, there are areas where the retailer and manufacturer can coordinate efforts without fearing that they will be disadvantaged in the relationship with each other in their never-ending battle for control. In this workshop, we will look at some of the practical things that can be done to succeed.
Slide 4 - Industry In Crisis
The first thing that needs to be established is the size of the opportunity. The impact of "lost sales" due to out of stocks is monumental and the effect of frequent out of stocks is often losing that shopper not only for that purchase occasion, but for future shopping trips. The lifetime value of a shopper can run into the tens of thousands of dollars. In part, the problem is in the analysis criteria applied to evaluate performance. Looking at aggregates or averages minimizes the uniqueness of each store's performance and reduces the accuracy of any analysis. Finally, the tug-o-war between retailers and manufacturers leads to disagreements on which organization is responsible for implementation.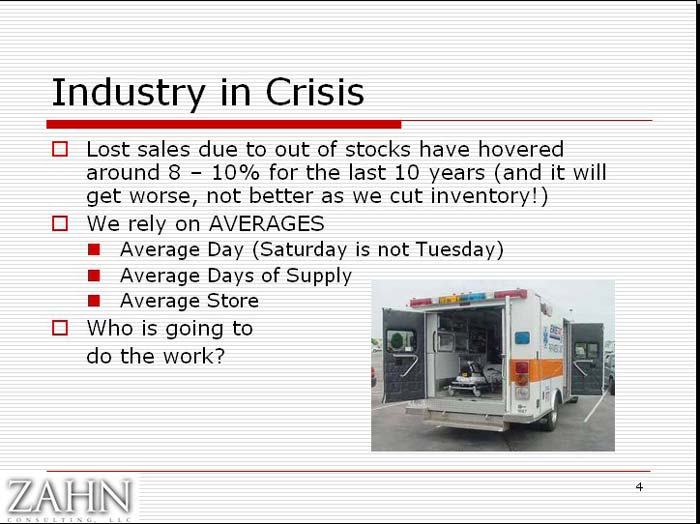 Slide 5 - So, We Establish It Belongs
A key concern in creating a planogram is the placement of a product once it has been determined that it belongs in the assortment or product mix. Among the considerations are the physical dimensions of the product, the consumer purchase decision hierarchy or consumer decision tree, and ease of stocking.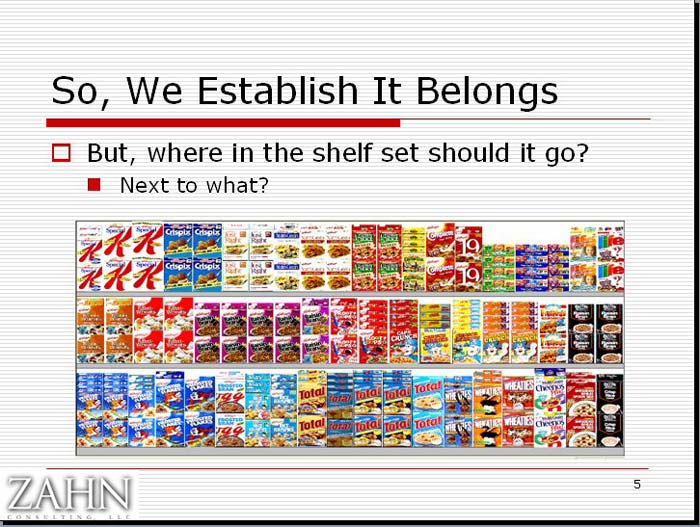 Slide 6 - Space to Sales Analysis
One common approach to determining how much space to provide to a product, or number of facings is the percentage of sales it represents of total category. This can provide a poor shelf set that is not based on shelf holding power and ignores other important metrics like profit and movement.